Discussion Starter
·
#1
·
Hey Everyone!
I am the newest noob and am so glad I found these forums. I bought a house last spring and after getting the basics done to get us set up, I realized how pathetic my lawn was and quickly became obsessed with what I need to do to get to a better place. Here are some pictures of the lawn from last summer. :blush: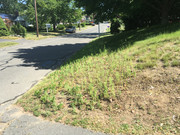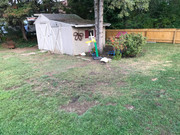 So last year at this time, before learning the first thing about turf grasses, decided I needed to start by filling in the completely bare spots. Grass began growing and I was already patting myself on the back about the amazing green thumb I had. Then temperatures began dropping in the fall and I was wondering why the rest of my lawn appeared to be dying without realizing it was mostly all crabgrass!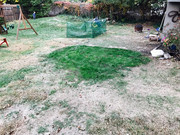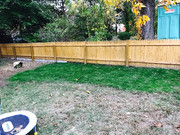 So this past spring, I aerating and overseeded the front. I got a lot of weeds, but it has improved and is looking better this fall.
On Labor day I aerated the back, put down starter fert and milo and had decent results. Still a lot of weeds.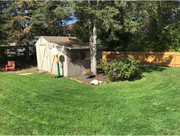 Now I am trying to figure out what the next order of business is for the spring. We are already getting frosts here in Central CT, so my focus has shifted to getting the lawnmower maintenance done, getting the snowblower ready to go and general cleanup of the yard. I have learned about Tenacity in the last few weeks and it sounds like a miracle molecule- being able to seed and prevent crabgrass at the same time?! I'm thinking in the spring I will power rake the areas of dead crabgrass, lay some seed and then try the Scotts Weed Preventer for New Grass. I will most likely overseed in the fall as well with the same approach. Is this a good approach? I know fall is best to seed, but I keep getting hung up on using a Pre-Em in the spring, then leaving huge swaths of the lawn bare until fall. What do you guys think about using Tenacity while overseeding?
Thanks!
Jesse