Discussion Starter
·
#1
·
Hi TLF! I've found helpful threads on here a few times, but first time posting.
Three years ago we landscaped our whole back yard. Since the lawn was in very rough shape from previous owners and we were making significant changes to add patio and such, we decided to just re-grade the whole area, bring in new soil, and re-seed. It seemed to establish itself alright in the first spring and thicken over the summer. The next year was good aside from a lot of weeds that I stayed on top of with hand picking, and a strip along the back that gets a lot of shade and moisture. Last spring though, when the lawn woke up from the winter, unattractive tufts of lighter grasses sprung up all over the place. I dug all these out, replaced the soil and re-seeded, and the re-seeded sections seemed to do well; by the summer they had blended in with the rest of the grass and looked good.
This season though, it's the same problem, only worse. Here's what I'm seeing: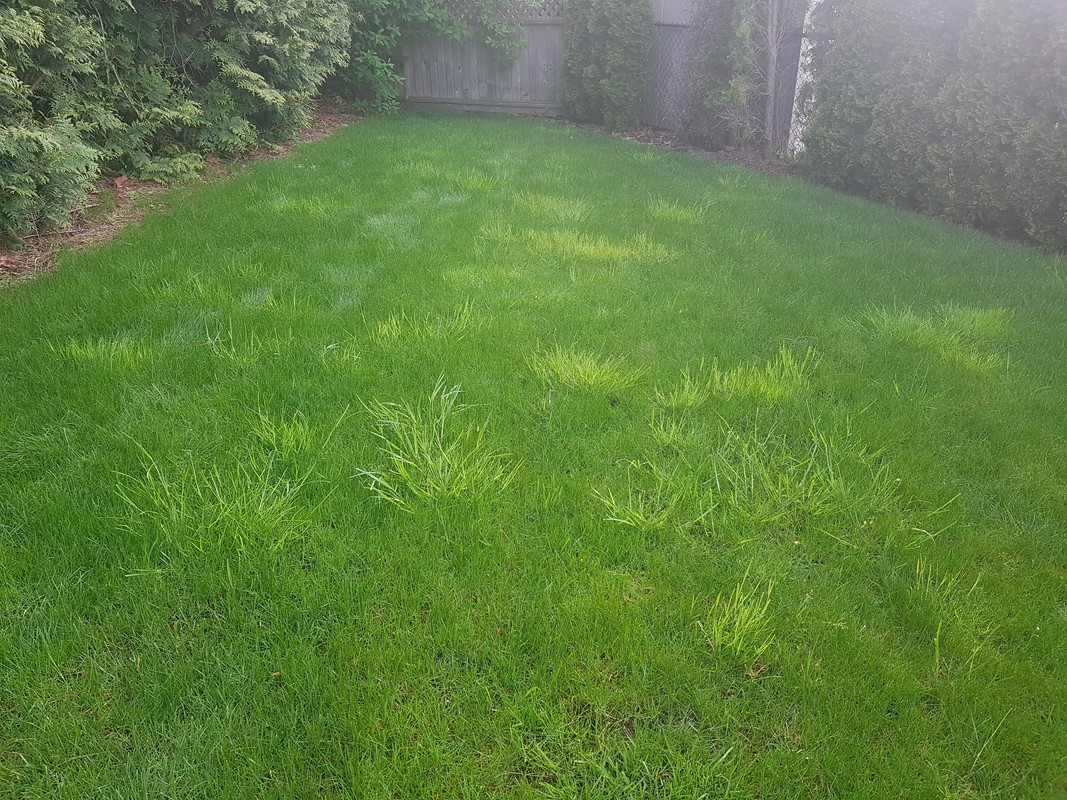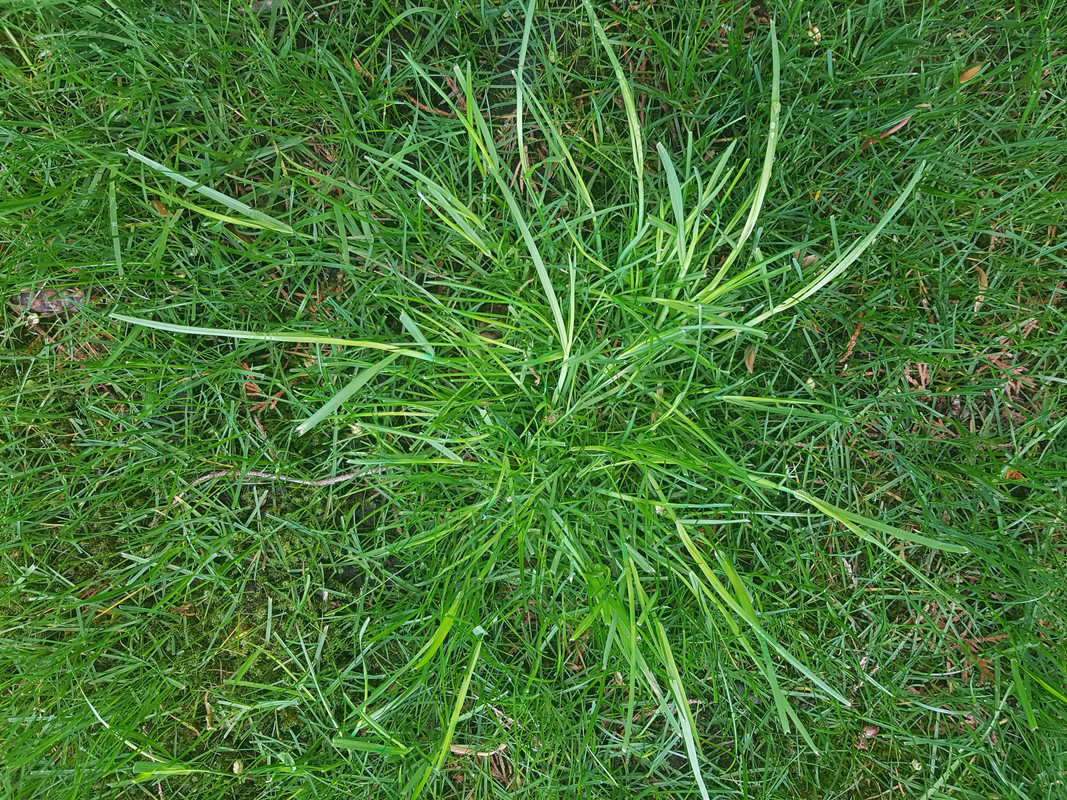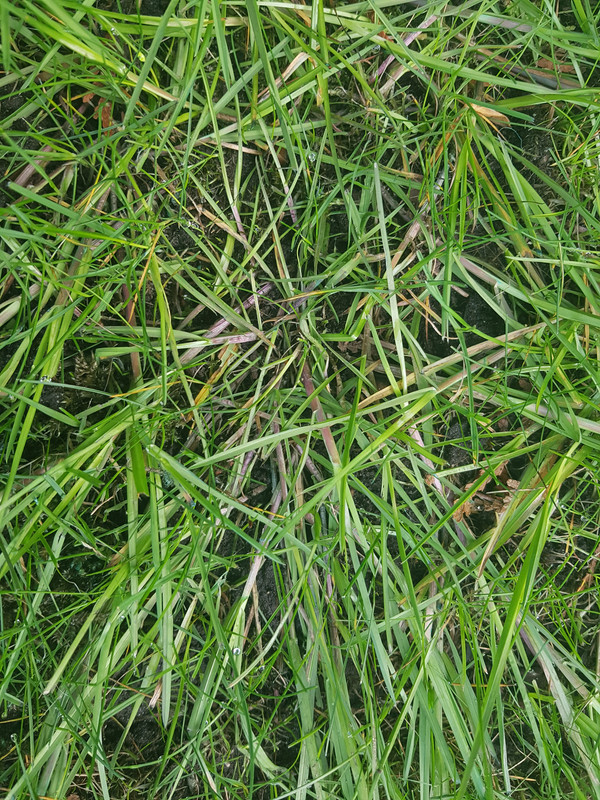 It looks like maybe there are a couple different types-one with reddish leaf sheaths and one without. Both are much lighter green than the rest of the lawn, and grow three times as fast. After doing some research I decided to try spraying the patches with Tenacity, since it would be a lot to dig out by hand. Did that almost a week ago, but haven't really noticed any effect, so I'm guessing these aren't among the varieties it controls.
So, I'm at a loss. I can't dig half the lawn up every year, but it looks pretty bad as-is. Much of the lawn is shaded by a large hedge, but this undesirable grass is invading the sunnier areas just as much. I think part of the problem is drainage; although we tried to slope the (mostly clay) dirt layer when landscaping, and added a fair amount of sand/soil mix on top of it, most of the lawn still tends to be pretty damp through much of the year. Going to try to address this by adding some drainage through the worst section, aerating, and adding sand. (Aerated in the fall as well, and regularly over the past years, but I feel like the damp soil quickly closes back in; hopefully the sand will help with that.) But I have no idea whether that will work.
So... can anyone identify the grasses I have here, and confirm whether they're taking over the lawn due to drainage? If so, am I on the right track to try and deal with that?
Then as far as getting rid of what's already growing; am I right to assume I would have seen whitening within a week if the Tenacity was going to work? It's lighter than the rest of the lawn, but always was. I don't think the color has changed. Given that, is there anything I can do to get rid of it short of digging it all out again? Roundup is prohibited in my municipality fwiw.
And finally, if I do dig it all out again (or pay someone to do it as I think it'd cost me several days and my sanity to do it myself...), I'm considering patching with sod this time rather than seeding, to get the holes filled back in faster and thicker. Good/bad idea? Regardless I'll probably want to over-seed as well since the whole lawn thinned out a fair amount over the winter. Will also be raking out the moss and applying lime.
Thanks in advance for any input!