Discussion Starter
·
#1
·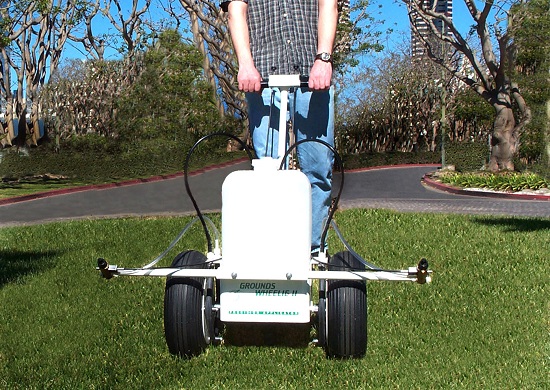 Anybody else have one of these? I bought one off Craigslist in the off season thinking I would use it for PGR. It holds 6 gallons, and uses a peristaltic pump driven by the wheels. I really like the concept, but the jury's still out for me. The pump hoses supposedly only last one season, and are expensive. I'm also not terribly crazy about the nozzles - they are a bit coarse.
Anyway, the machine applies one gallon per 1,000 sf, no matter how fast you push it.
I used it yesterday to apply fipronil, and used marker dye I bought off Amazon. I can't recommend Lazer, I put 3oz in 4 gallons and could not see the marker. I'm guessing it would take about twice that to be effective.