Discussion Starter
·
#1
·
Had a lot of landscaping done in the front and back yard so I decided to kill the rest of the yard too - and get it done in one fell swoop
Summer reno #omgnoooo!
Decided to do it in late May, early June due to erosion concerns but also because my last reno (new establishment) happened in June and turned out great (other than the triv issues and horrible northern mix). I have full in-ground irrigation, work from home and live in Mid-Michigan so it never really gets too terribly crazy hot here.
Here's what I started with on the new landscaping parts of the yard: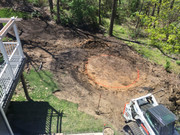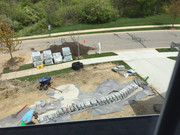 Here's where I am with those parts of the yard after 60 days (today):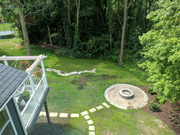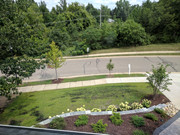 The biggest challenge by far has been the 6-7 foot slopes (over 30 ft) that caused some seed washout and I have some interesting soil situations (hydrophobic) that I've been working on with soil conditioner but overall I think I've put myself in good position to put the pedal down this fall. Looking forward to hitting it hard with N in another month.