Discussion Starter
·
#1
·
Hi,
First post on this forum. I look forward to contributing! I just started getting serious into lawn care this year and recently into wanting a more organic lawn care schedule after following some great channels on YouTube. (Grass Daddy, saw the link on your shirt which brought me here!)
In spring, I was actually dominating.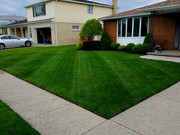 I had used Scotts Crabgrass with Halts in early May (too late) and Scotts Turf Builder Weed and Feed (never again)in early June. By July 4 I had better researched how to care for my lawn and put down Milorganite. I irrigate 2x per week, mow tall, but summer and the humidity this season has my lawn brown and out! I live in Western NY and its been an incredible humid year. Looking for some summer advice on how to turn this brown back to green.
It doesn't look like a rust fungus to me but a tree out front on my property had a rust fungus I treated with a fungicide and another newly planted tree is now turning brown also.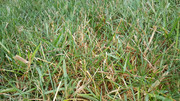 Backyard shows the current state best: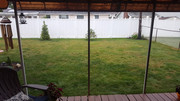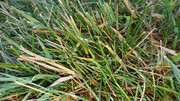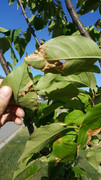 Thank you for all and any help! :mrgreen: