Discussion Starter
·
#1
·
Currently in Kansas it is HOT. Mid-90s everyday until forever...it seems. This evening, once it cooled down, I laid some crabgrass preventer (contains prodiamine) and some Earth Right soil conditioner.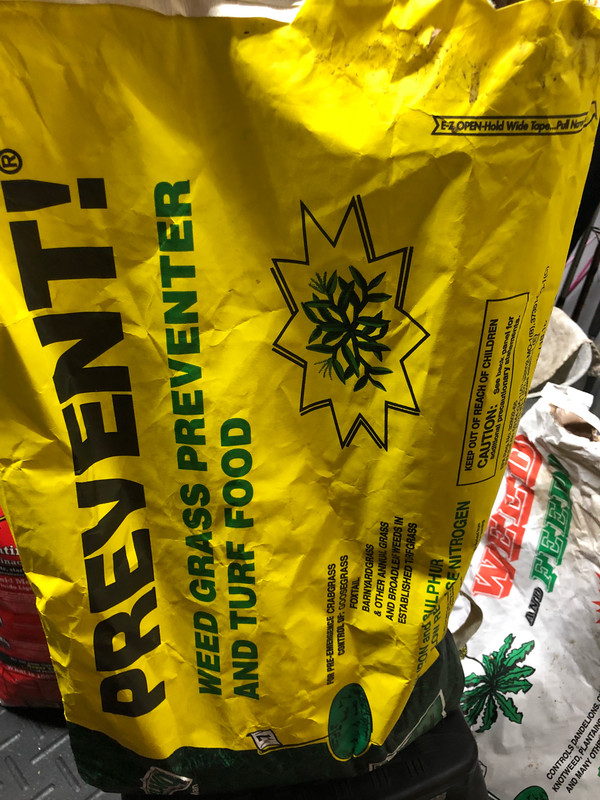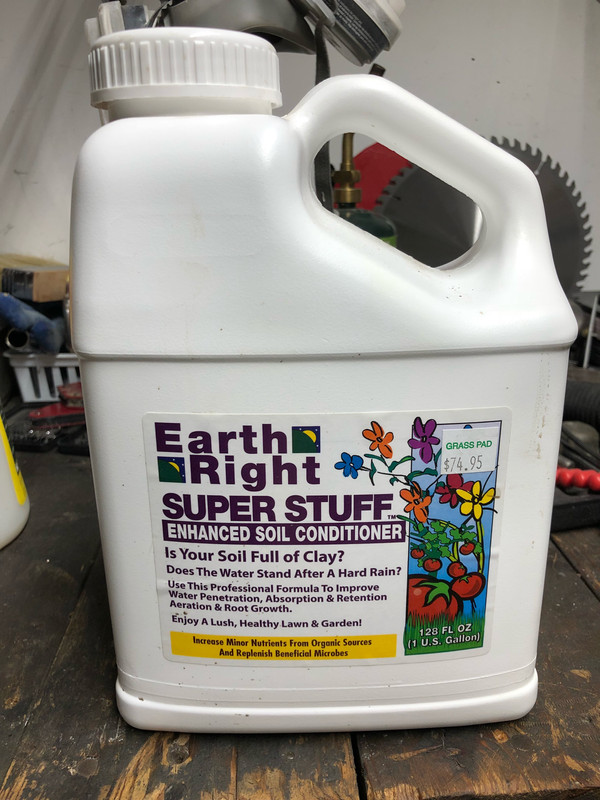 Excited to see what the Earth Right stuff does because my yard is dense, sticky clay not far down into my soil. I used double the normal application rate (per the instructions) because this was my first application. Normally a quart covers 10,000 sq ft. I used 1.5 quarts on my 7,500 sq ft lawn. Hopefully aids in water getting to my grass roots and to get rid of some soggy spots that appear at the end of my buried gutter lines in the back.
Both products I laid down this evening needed a thorough watering in. This was a great time for me to do my first tuna can test. I didn't have any tuna cans laying around, but I did have these small plastic containers my wife uses to take salad dressing with her lunch. I laid a total of 30 of them around my yard and ran my 6 zones for 20 minutes each. I generally keep a nice yard, but this is my first spring with an irrigation system, so I aiming to adopt the 1" of watering per week.
Results:
These are only some of the cups. No need to show you all 30 cups with water in them.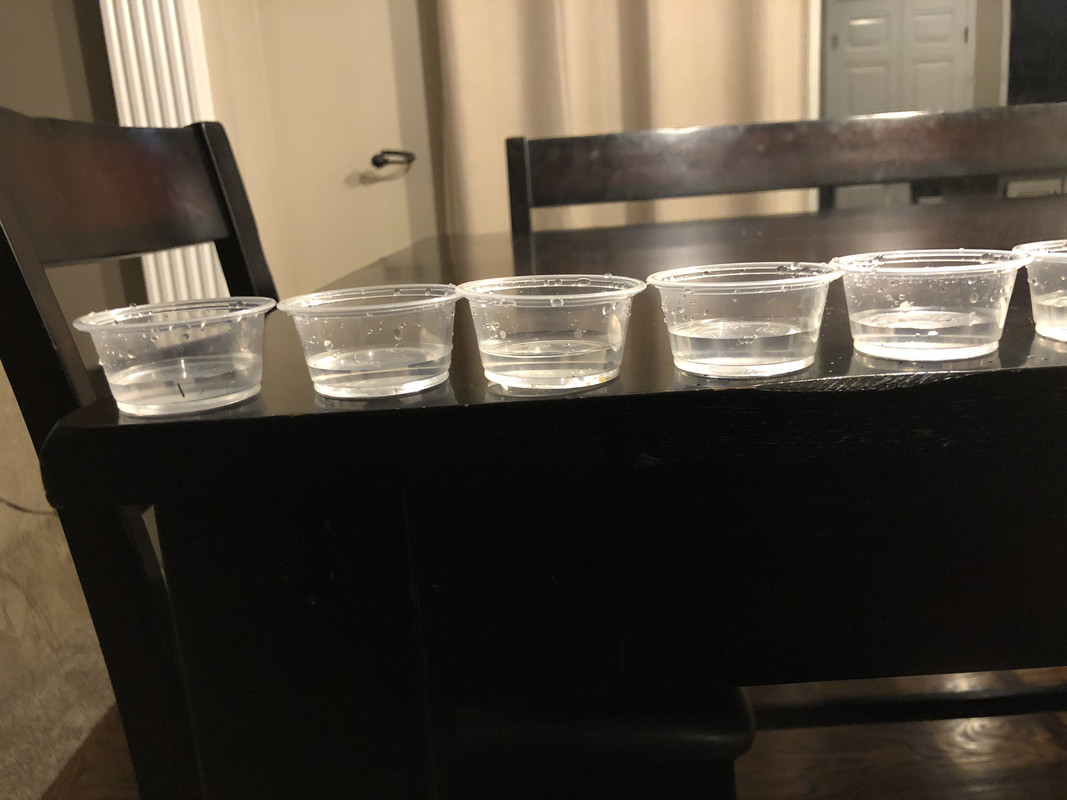 I measured and recorded the results by area of my lawn. I really regret not taking extra time to determine what heads were lagging, but that can be later.
I had 14/30 with 3/16" of water in them, so that was promising, but I also had 5 cups with 1/8" and 2 cups with 3/8". The average for my entire yard tonight was .2104" on 20 minutes. In order to hit 1 inch of water in a week, I will really need to run the system for a long time! At this point, I would need to run each zone a little over 1.5 hours a week to hit 1". 6 zones x 1.5 hours =9 total running hours per week. Seems excessive to me, but I am a rookie. How long do each of you run your sprinkler systems each week?