Discussion Starter
·
#1
·
Hello everyone!
To start, thank you all for the time to read over my post and with all your future help! Ive been reading and learning and now it's time to asks my questions.
I recently purchased a home 3 weeks ago in Bethlehem, PA (08801).
The lawn, trees, and shrubs are all extremely overgrown (see pic).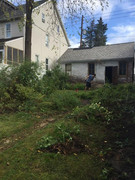 I really want to get this lawn in tip top shape. I'm willing to spend the time (to an extent) and money to make sure everything is done correctly.
First off, this lawn has no built in irrigation system. Total turf surface area I would guesstimate to be between 1,000 & 1,500 sq ft. I'm measuring this weekend to get precise readings. The yard is a rectangle from the back of the house to the detached garage.
Before mowing and I snapped a few pics of the "turf" and wanted to get the boards feedback. Is this something I can work to correct or am I better off killing it all off and starting again?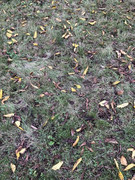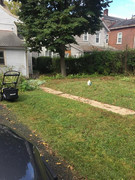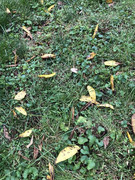 It's Mid October and looking to put together a step by step list of what I should do or need to do to accomplish my lawn goals.
If you all could please give your feedback as to what the pictures look like to you and my best plan of action, it would be greatly appreciated.
Thank you and I look forward to learning from you all! :thumbup: :nod: