Discussion Starter
·
#1
·
It's a long read, but if you're interested...
I started my lawn obsession a few years ago with off the shelf TTTF in my front yard. With KBG now in year two and lots of lessons learned, I'm ready for another project. I always figured I'd eventually want to work on my ~1600 ft2, heavily shaded back yard (see the massive Willow Oak pic below), so I installed an extra irrigation valve for a zone back there when I installed for the front.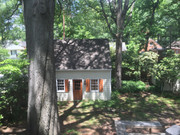 This Spring, I finally got around to trenching (by hand with all of the tree roots) and installing a less than ideal MP Rotator zone using a combo of MP 3k and Strip heads. By the time I was done with filling the trenches, cleaning weeds, and spreading several yards of new topsoil, it was too late in the season to waste money on growing anything nice. Instead, I put down a mix of different fescues and some micro clover. The only successful thing already growing there was clover at the time.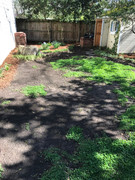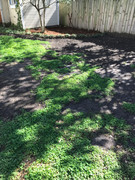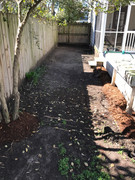 I was really interested to compare different types and see if it was possible to grow anything in the shade. As expected, the Chewings and other fine fescues dominated, but surprisingly, the tall fescue varieties seemed to do fine as well (although I didn't care particularly for the look of the particular cultivars).
With this info in hand, in August I took to the NTEP results and scoured the web for available TTTF cultivars that would have the best opportunity for survival. I primarily based my selections on Knoxville and Raleigh results since the locations are similar climatologically (and I had success this way with KBG), but also weighed the Carbondale shade results a bit. What I came up with is four cultivars to try: 4th Millennium, Traverse, Titanium, and Firecracker.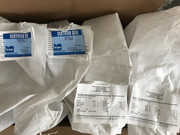 All four have done really well in Knoxville and Raleigh since 2014, and all but Titanium also scored well in Carbondale's shade. In addition, they all happen to be rhizomous (at least as much as fescue can be). I ordered them all separately so that in addition to primarily using the mix, I could create some separate little test plots in different parts of the yard (this is the experiment part). I figure it'll be interesting to see how they fare in general, and also see if any of them can truly spread.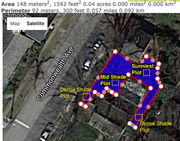 I've neglected a soil test, so I'll send it off ASAP and amend mid-reno given my late timing. The only thing ever applied in the back was some starter in the Spring, but it's had a ton of dead leaf mulch over the years and is probably in a lot better shape nutrient wise than my front yard. I'll probably do a quick stick pH test and add some lime before seed down. I applied glyphosate on 9/7 and have been watering on my front seeding schedule (there's actually a front/side head on this same zone, so have needed to keep it wet). Planning to get another glyph application down today in prep for seeding this weekend. I have a leftover bag of Scott's Starter with meso, so I'll use that at seeding along with a fungicide (probably what's left of my Heritage).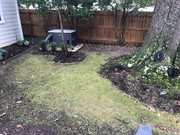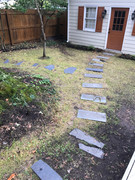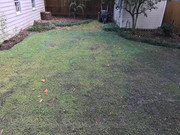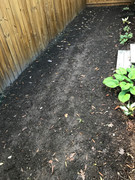 Now, how big do you guys think I should make the plots? I was thinking two or three areas of differing shade and maybe make them 2x2 ft? Some with PGR, some without? Any tips or tricks?