I have used a string trimmer and a landscape blade to trim around my water meters. I just do it every so often when I see the bermuda encroaching on it.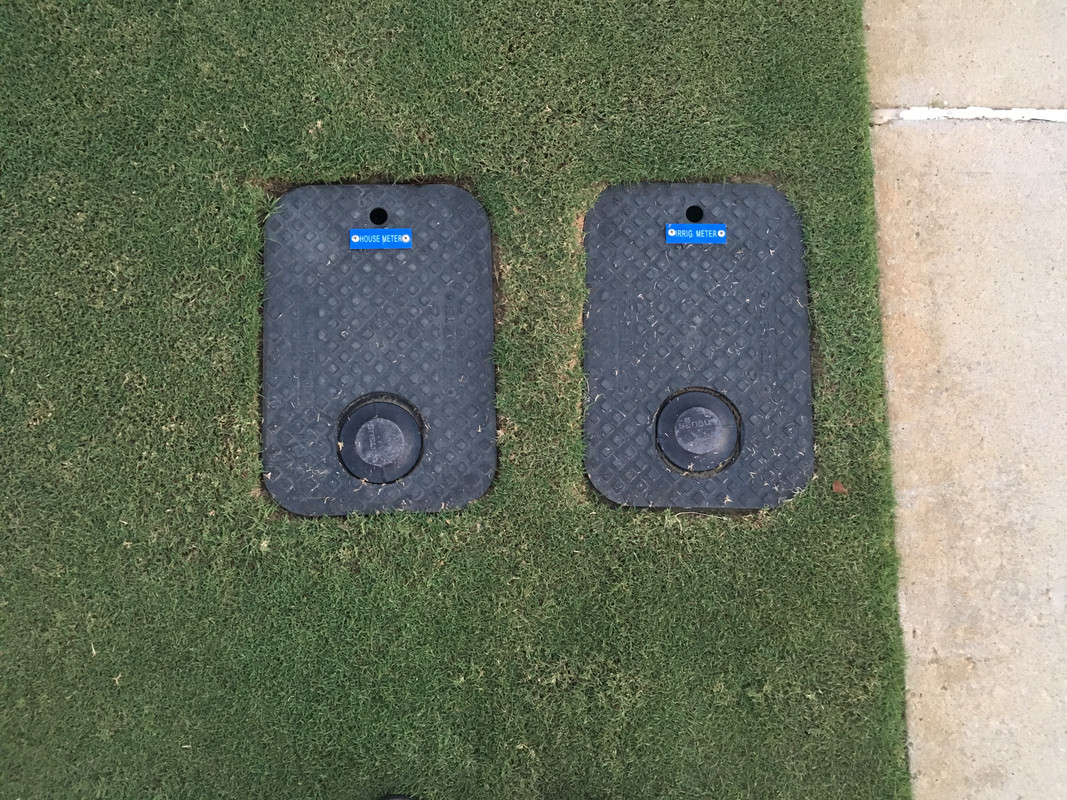 I have on valve box in the lawn, it's my master valve for the whole system and a use a pair of
grass shears
to keep it trimmed up and nice looking. It sits a little lower than I would like but I haven't decided on what I am going to do it about it yet as it isn't a top priority for me.