Tifgrand—7,500 sq/ft—Baroness LM56
Discussion Starter
·
#1
·
I was requested to do a review on the PVC Trash Bag holder I made several years ago. I actually got the idea from the internet as someone else had made one before and that is where I got the idea from. I was constantly searching for something that would hold my trash bags open while I was doing my Spring scalp as it is very frustrating to dump a mower bag with the wind blowing like it does in the Spring around here. The thing I really like about it is that you can configure it to whatever kind of bag you like to use and it can be broken down when not in use for easy storage.
You basically have 4 PVC poles that you cut to the length of your bag, I would make it just a hair shorter than the bag so that all the weight of the contents of the bad will rest on the ground and not on the frame of the PVC or the bag itself. You will also want to account for the overlap of the bag on the top rim too. You will need 8 PVC 90° elbows for the top and bottom rims and 8 PVC "T's" to connect the support poles. You don't have to technically glue any of the joints but I found it best to glue all the corners(90° elbows) to keep it from coming apart while you are dragging it around the yard
. You DO NOT want to glue the "T's" as you need some adjustment(play) to put it back together after storage. You obviously want to make the base larger than the top rim to give you some stability while loading and unloading trash bags. I would also recommend using SCH 40 PVC as it is a lot more sturdier than the thin walled stuff.
I just took measurement of the one I have, these are all rough estimates and I used all 1" diameter PVC:
Legs x4= 3' 6"
Top Rim= 20" square
Bottom Rim= 30" square
Total length of PVC= 30'($6 x 10ft @ Lowe's)$18
90° Elbows= 8 ($.98 each @ Lowe's)$8
"T's"=8 ($1.22 each @ Lowe's)$10
PVC Glue and Primer ($9 @ Lowe's)
Some kind of saw to cut PVC or a PVC cutting tool
You are looking at around $30-40 in PVC plus the glue and maybe a saw to cut it with but I would bet that a lot of use might have some of this stuff on hand already which would help bring the cost down. I have yet to find anything as useful and handy as the thing I built and it's a joy to use each and every time. You want to make the opening slightly larger than the bag you plan to use so it can stretch over the top of the rim to be held in place. Once the bag is filled, you can just remove it from the top and tie it off and then pull the PVC holder over the top of the filled bag and start all over again.
If there are any questions or comments please feel free to add them and I will answer them the best I can.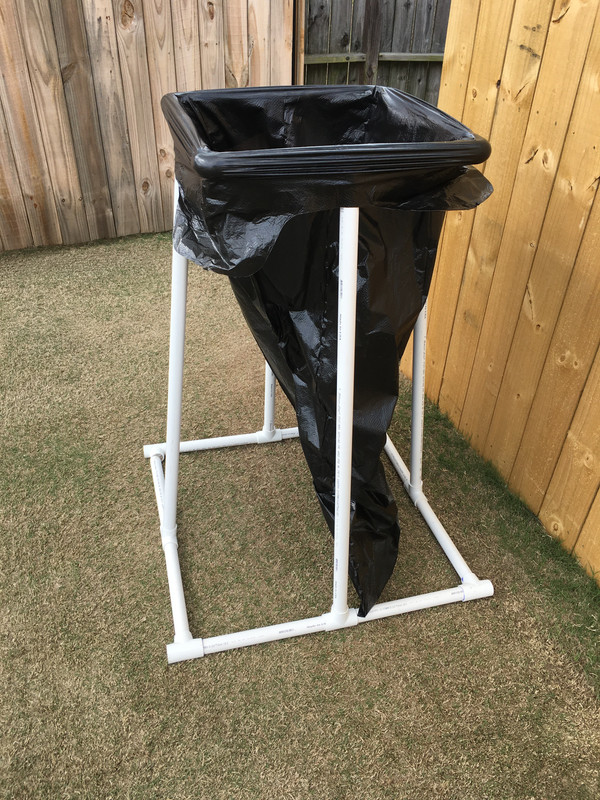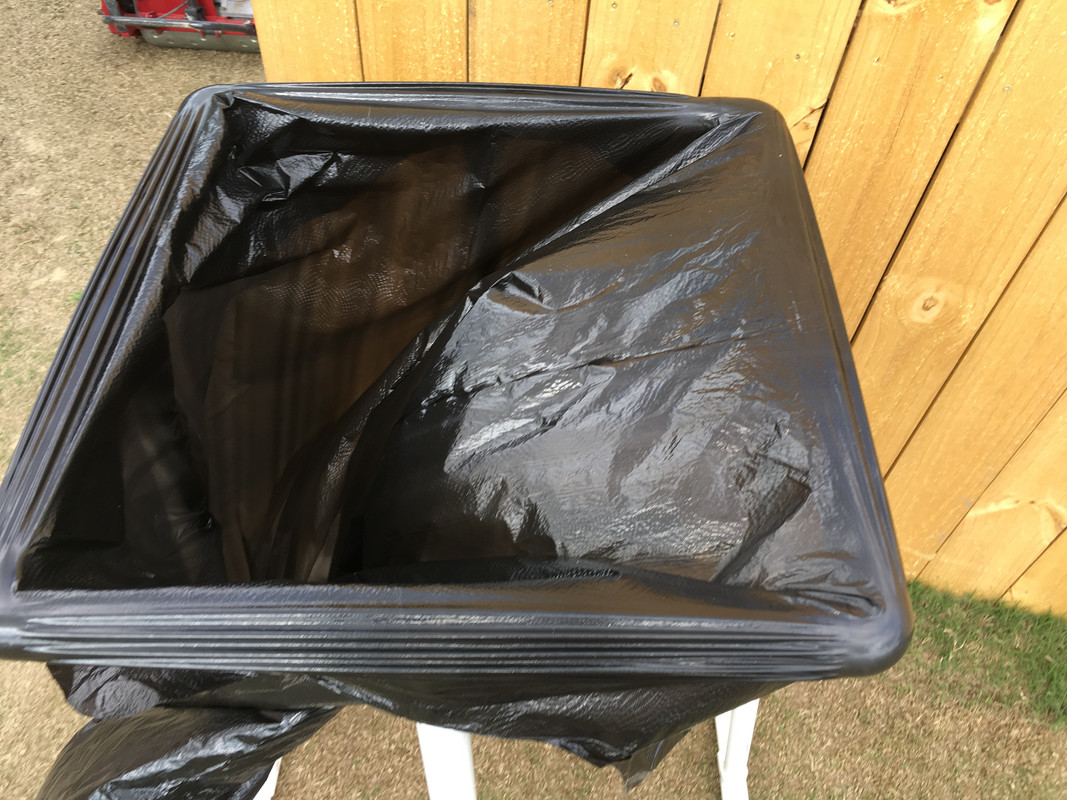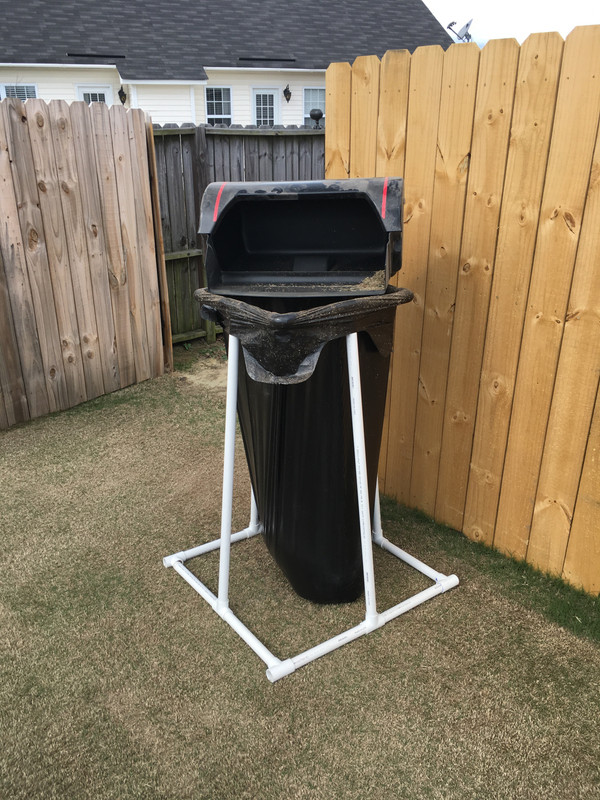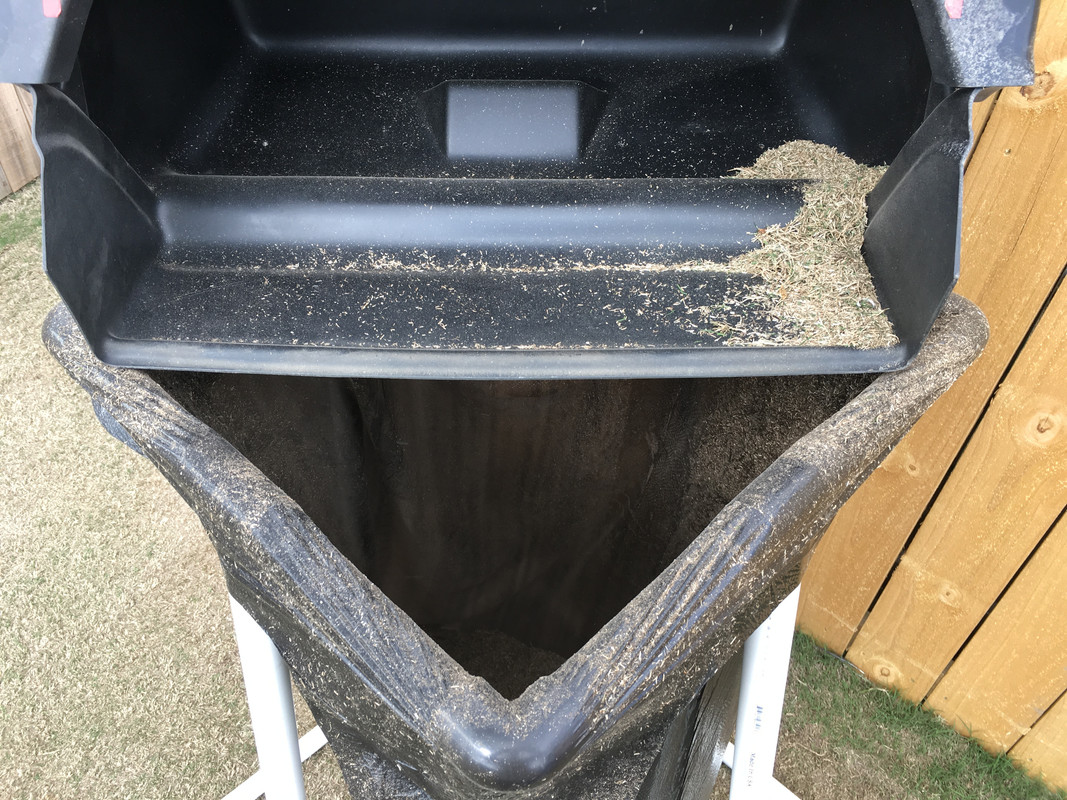 These are the bags I use and I got them off Amazon, they are nice but I am thinking of going with something a little thicker next time.