I was planning on making a second application of tenacity after two weeks but the first application turned a lot of good grass white, so worried a second application might actually kill some good grass.
Although maybe that is a lot of weed grass from re-seeding last fall - not sure.
Thoughts?
I got a green cheetah thing going on!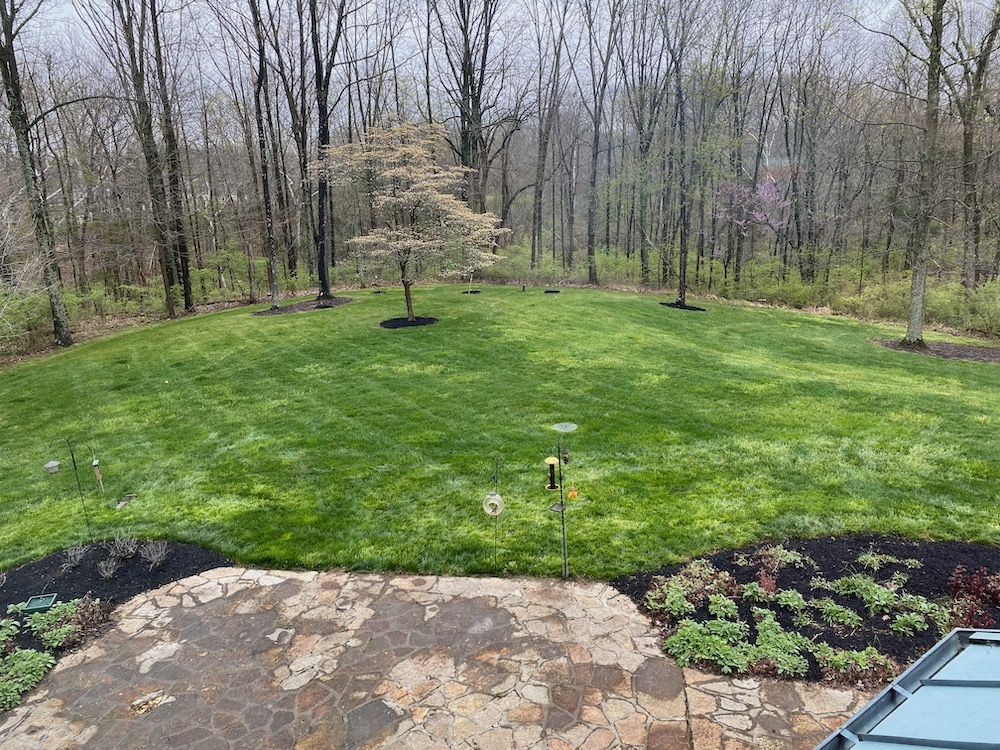 I pulled some of the white stuff and it does look like two different grasses: on the left looks like a blade grass while on the right the stems are round and then branch out. Wish I was an agronomist.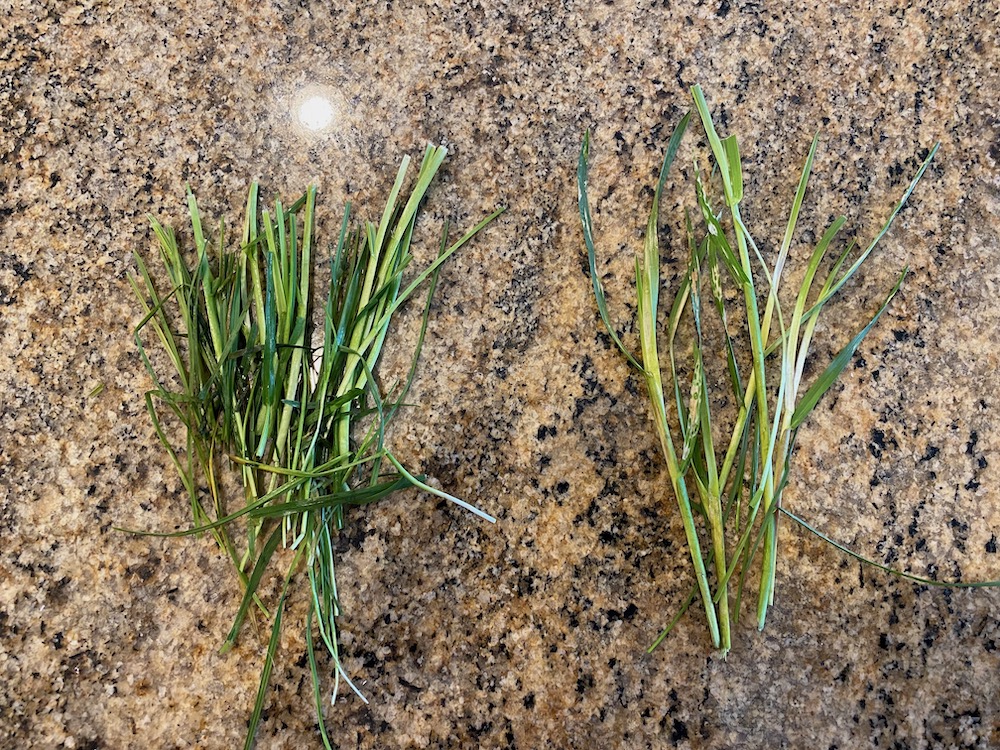 A little disappoint so far this spring, as it looked like this last October: