Discussion Starter
·
#1
·
I've been researching for some time now and have decided it was time to start anew! Here is a little backstory of the current status and where things will be headed.
We built the house and settled in late October 2017. The week before settlement, the builder subbed out the landscaping/lawn care to a local vendor to finish the work. During the entire home building process I kept a very close eye, pretty much every day on the progress.
Now comes the yard....The vendor's methods have something that needs attention. First off, all the existing topsoil was removed from the lot, and the fill that was excavated for the foundation was moved to the back of the lot. When it came time to grade the yard, all the compact subsoil was pulled back into the yard and was "leveled" with a bobcat.
The vendor then coated the entire plot with straw by blowing and piling it so heavy you could not see the unevenness of the yard, as well as the poor grading of the plot. Then to finish the day out they spray seeded over top of the straw as they drove their truck through the yard to do so.
Late October and November we had some serious weeks of heavy rain, and to my concern was that most of the seed would wash out since seed to soil contact was non existent from the beginning. Now comes early spring and I start to see little growth. What was emerging first was not the grass, but numerous varieties of weeds. I asked at the time of seeding what the mixture was but they said it was their own special formula and would not disclose that info.
Since we built the new house, the yard is also under warranty. But the builder is pushing it off and not responding to inquires about repairing the yard. Now the yard has issues and I'm fed up. If I'm going to spend money out of pocket I want to do it right.
So here I am...current day, with a yard that is probably 20-30% weeds, 70% grass (unknown mix) and a ton of compact clay soil that never germinated or washed out!
My first goal is to renovate the front yard this fall, with a NuGlade/Bewitched Kentucky Bluegrass, and take on the back yard next season.
Here is my current status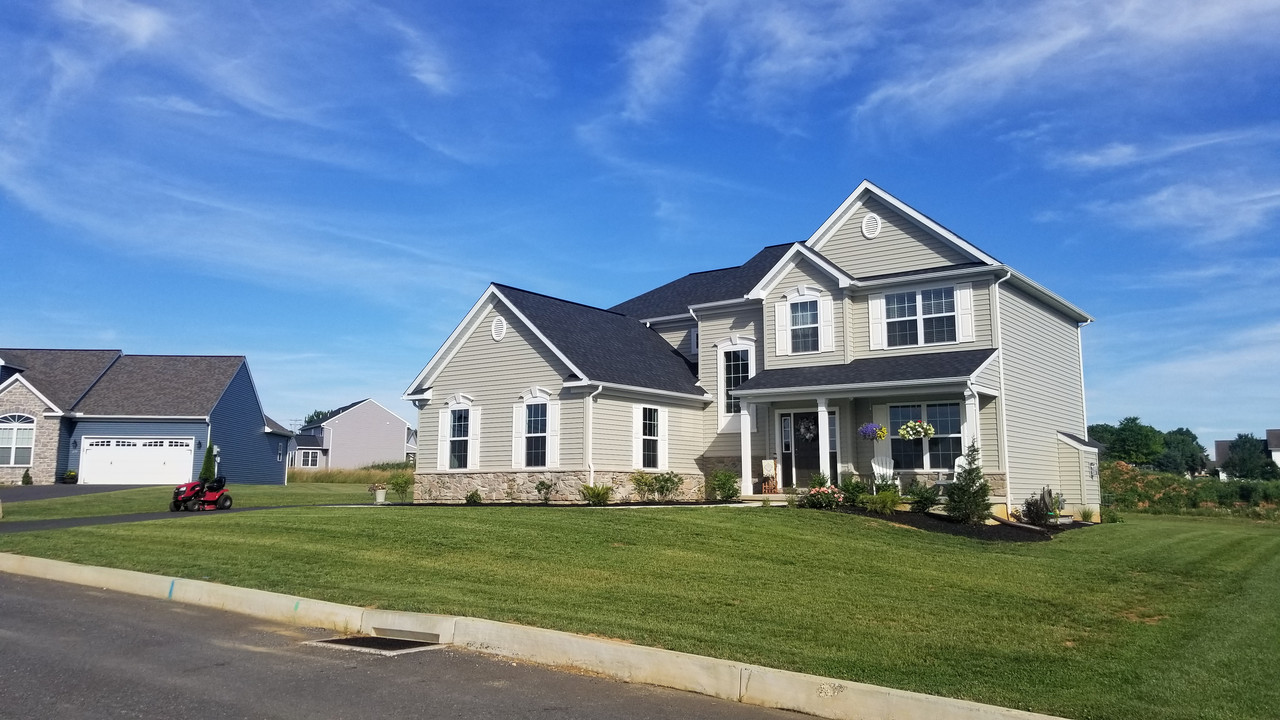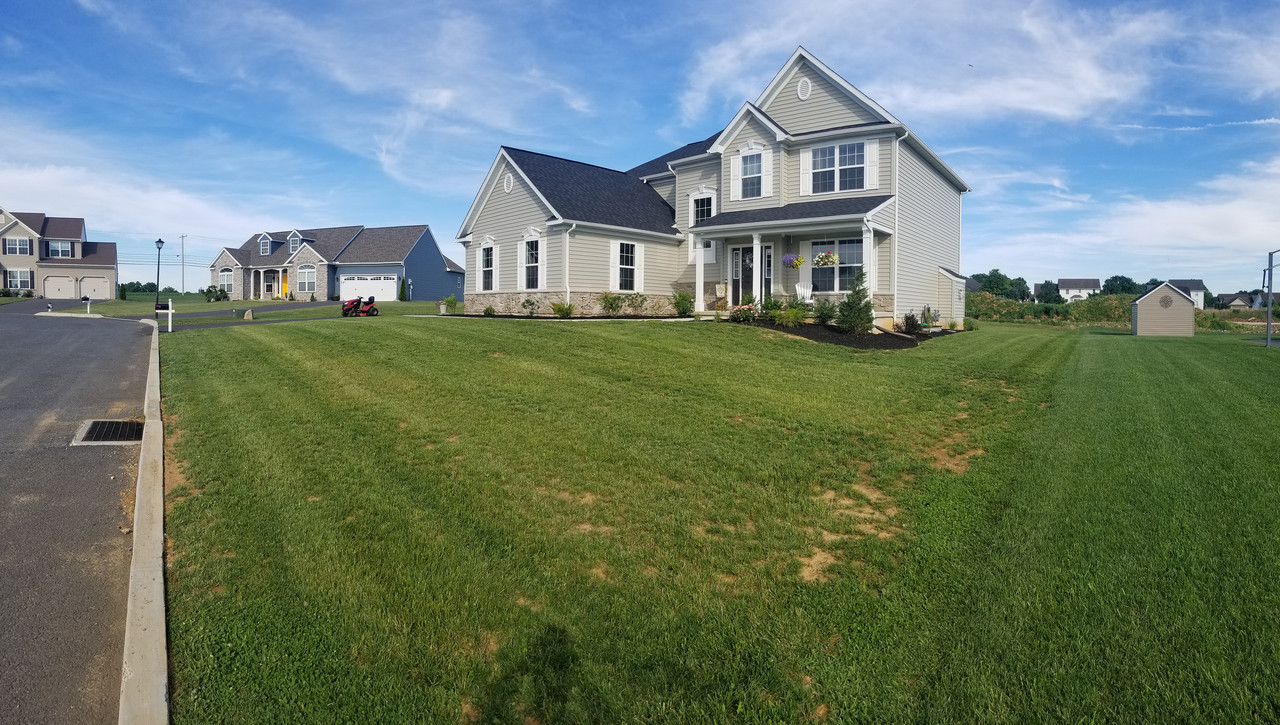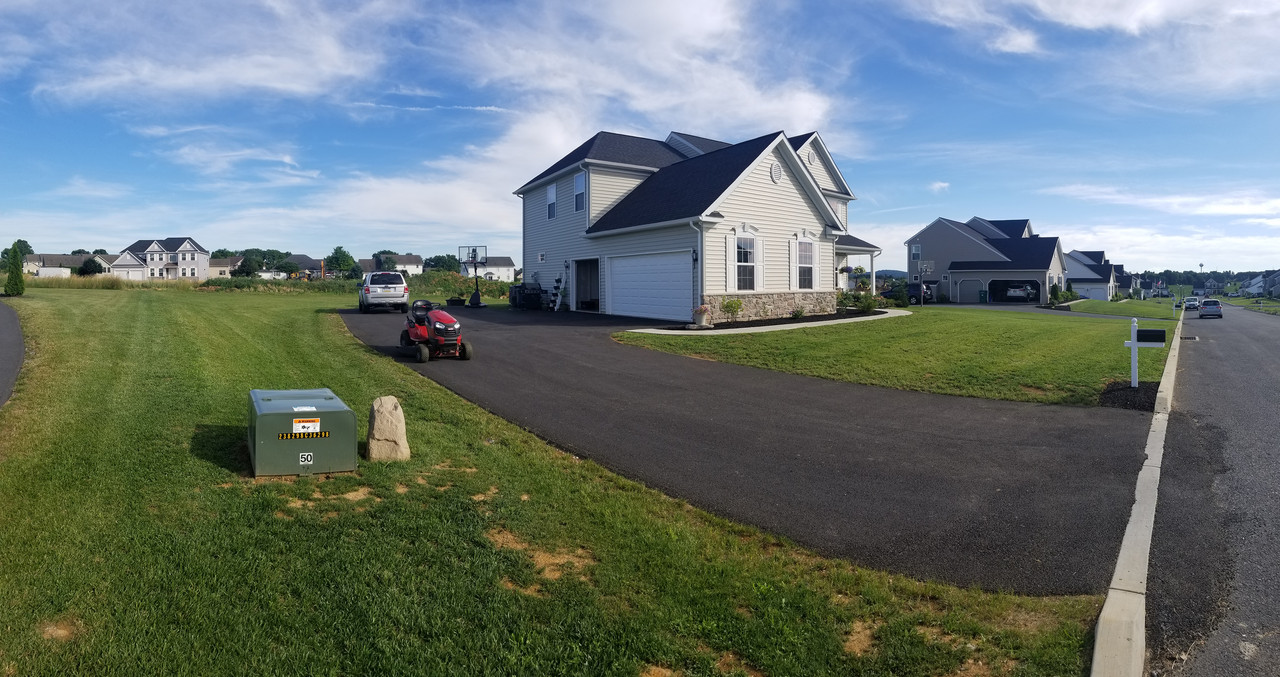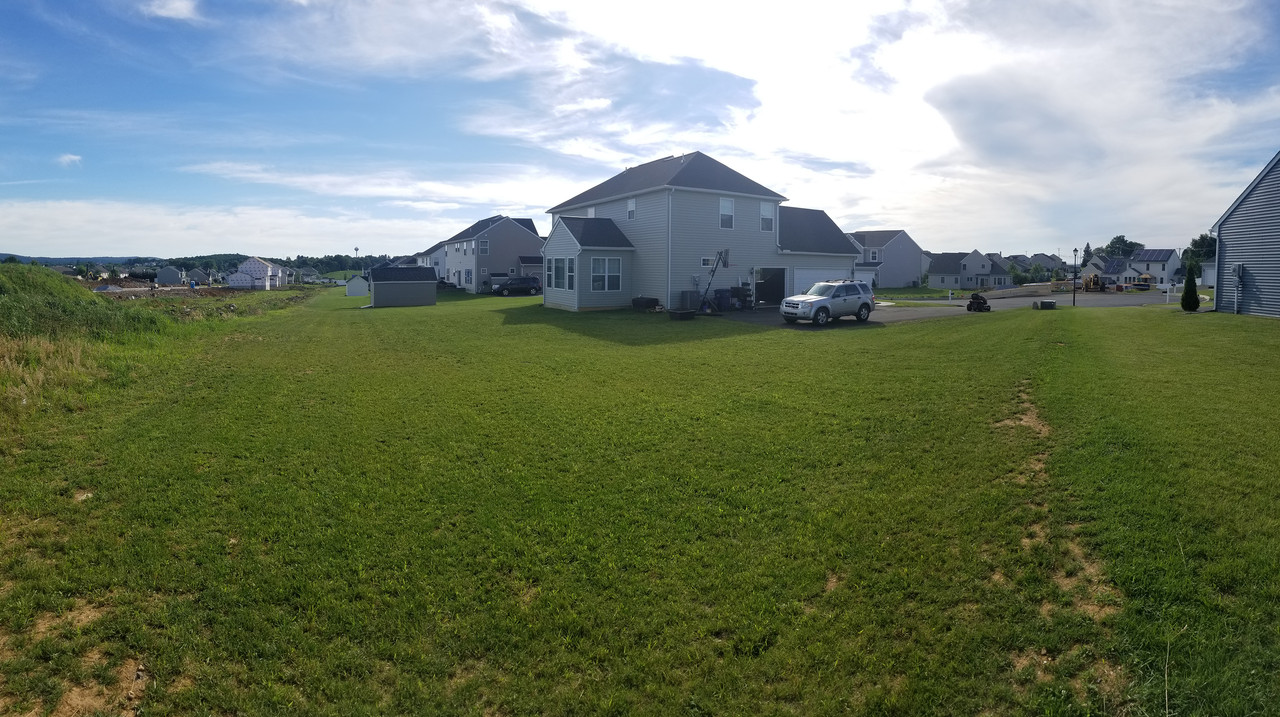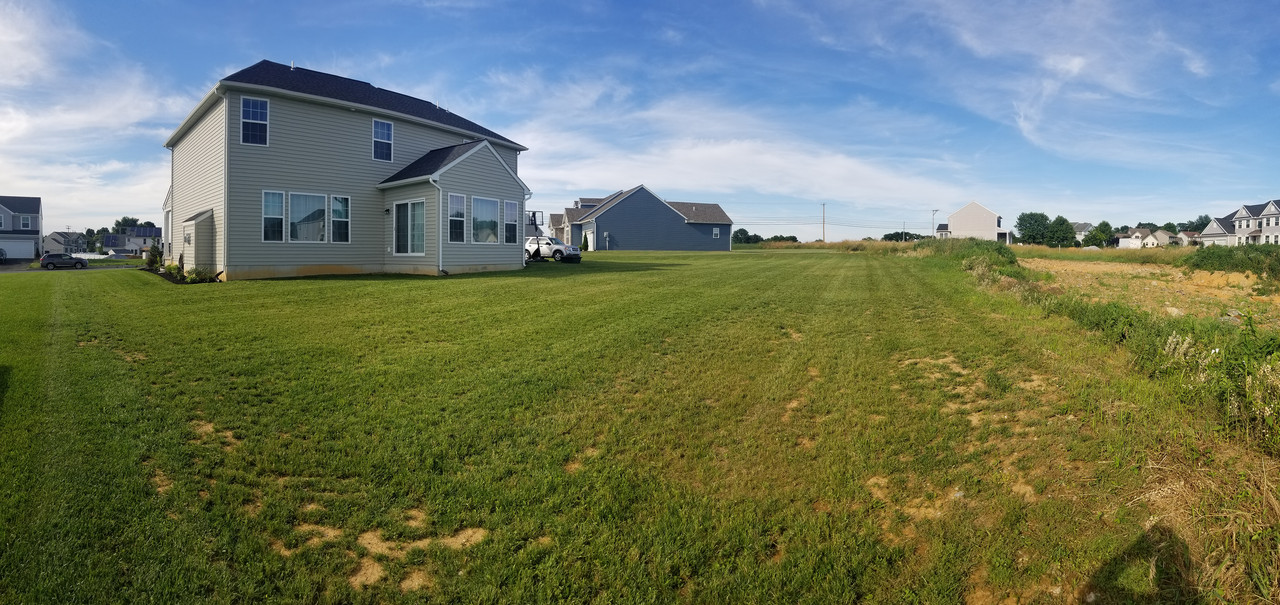 Current intruders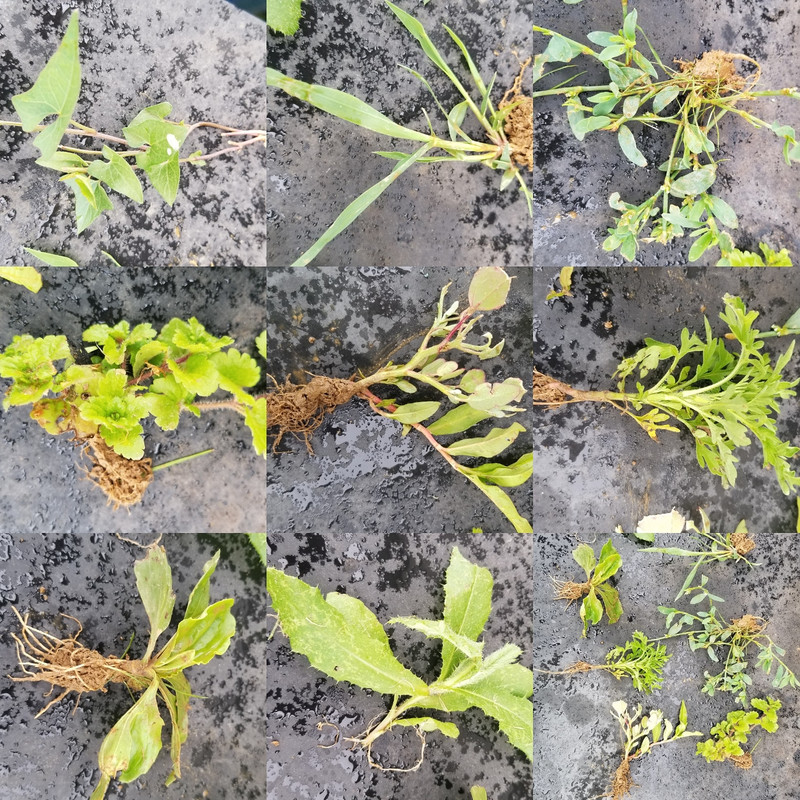 Other projects