Discussion Starter
·
#1
·
So I moved into a house two years ago(Prairieville, La) and the lawn was not in very good shape. I really didn't care at the time because I have to do so much work to the house itself. After the first year, I guess early 2017 I started taking an interest in my lawn. Sprayed with atrazine, started cutting higher (around 3-4 inches), and put down milorganite. My front yard looked really good, except for under my tree. The yard used to be scalped according to my neighbor. I put down some centipede seed in the spots under the tree, but now I'm seeing centipede doesn't grow well or at all in shade. What should I put down here? Sod with St. Aug maybe? Is there any seed I can throw down that will grow in mostly shade?
I want to do a complete renovation on my back yard (low spots that hold water, torpedo grass, etc) but that will have to be for another post.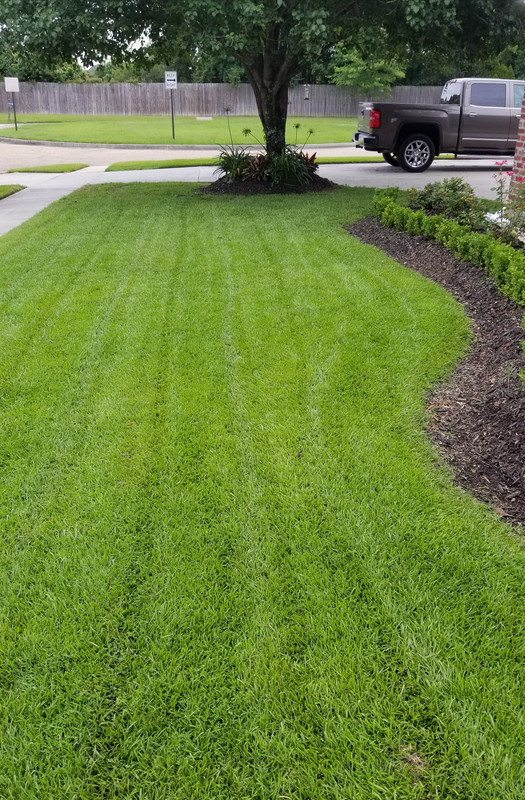 Pic of front yard/tree last summer. It's hard to see but up close it has bare spots. Should I just give it another spring/summer of cutting higher/milorganite?