2.5k Front - 2k back - Transitioning from St Aug to Bermuda via seed and plugging
Discussion Starter
·
#1
·
I want to put down a blanket app of Celsius before it gets too far into the summer. Soon, the temps will creep well into the high 90s and into 100+. I see some members spraying at temps above 90 degrees and the contradiction with the label is making me indecisive.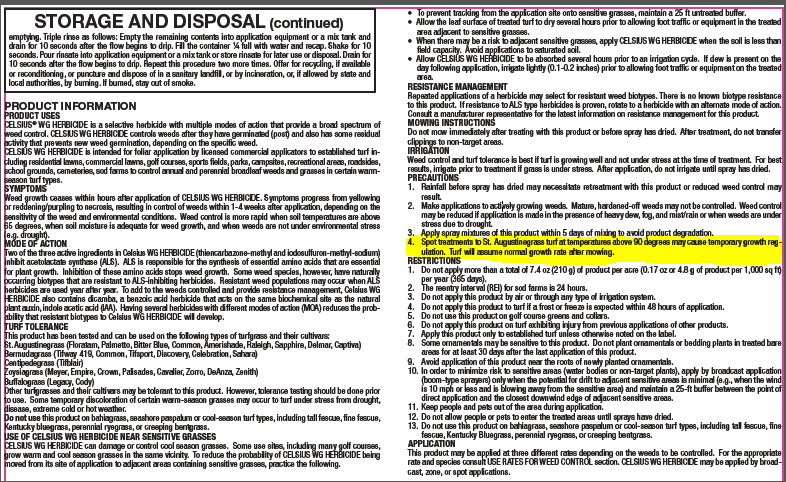 Right now my daytime highs are hovering around 92 degrees.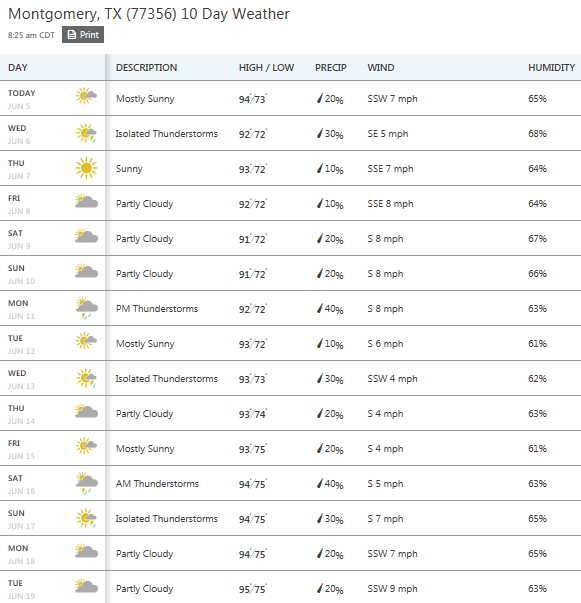 I'm sure I've got a problem arising with Gray Leaf Spot. Nothing full blown, but blades infected here and there.
I've purchased
Daconil - Chlorothalonil . . . . . . . . . . 29.6%
per TAMU Agrilife Extension:
https://plantdiseasehandbook.tamu.e...urf/chemical-controls-for-turfgrass-diseases/
Should I do applications of the fungicide, then apply the Celsius at a later date with increased temps closer to the upper 90s? or Go ahead and apply the Celsius while temps are very close to 90, but with a small disease problem?
Any alternate recommendations?