Discussion Starter
·
#1
·
I'm Brent. I'm going to try to keep a journal here.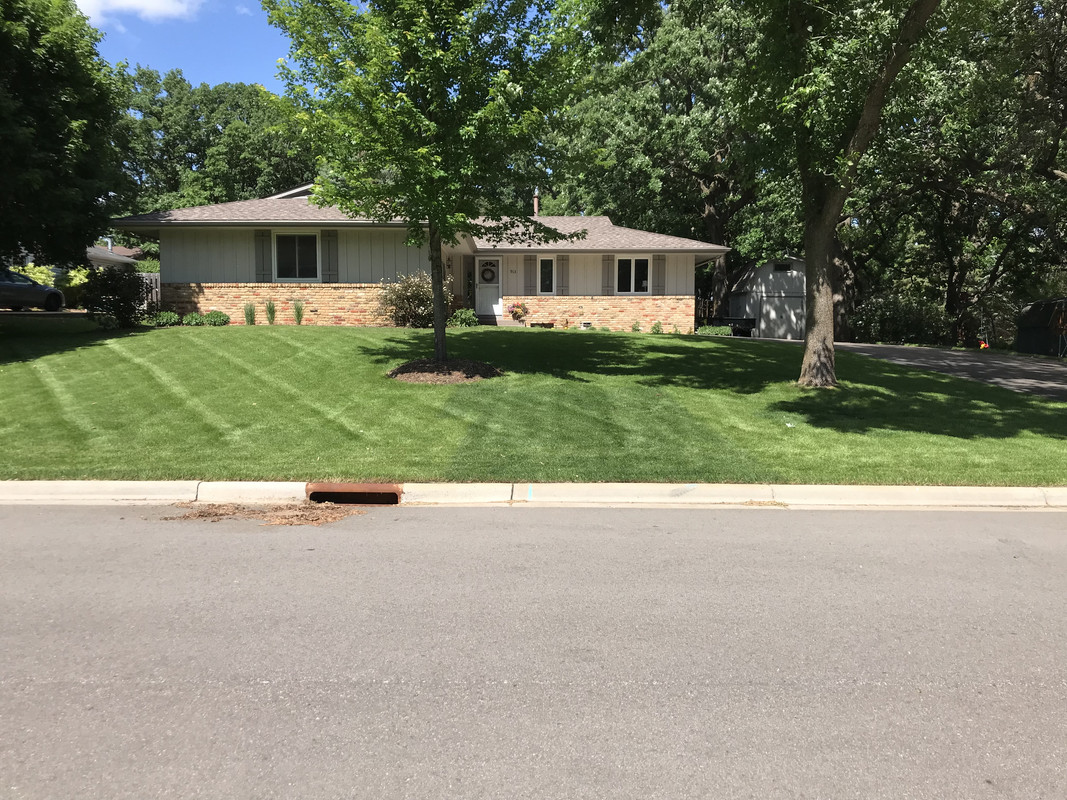 Front yard. The darker green grass in the front is from last June when I got hooked up to city water. They used a darker sod when they repaired the lawn. It often looks like a larger contrast than this picture shows.
The grass close to the street was all sodded in late 2016 when the water main was put in. It matches the existing grass. I think the front is looking good, but I found some quackgrass near the driveway. I'm not sure if I'll spray it or paint it with Round Up.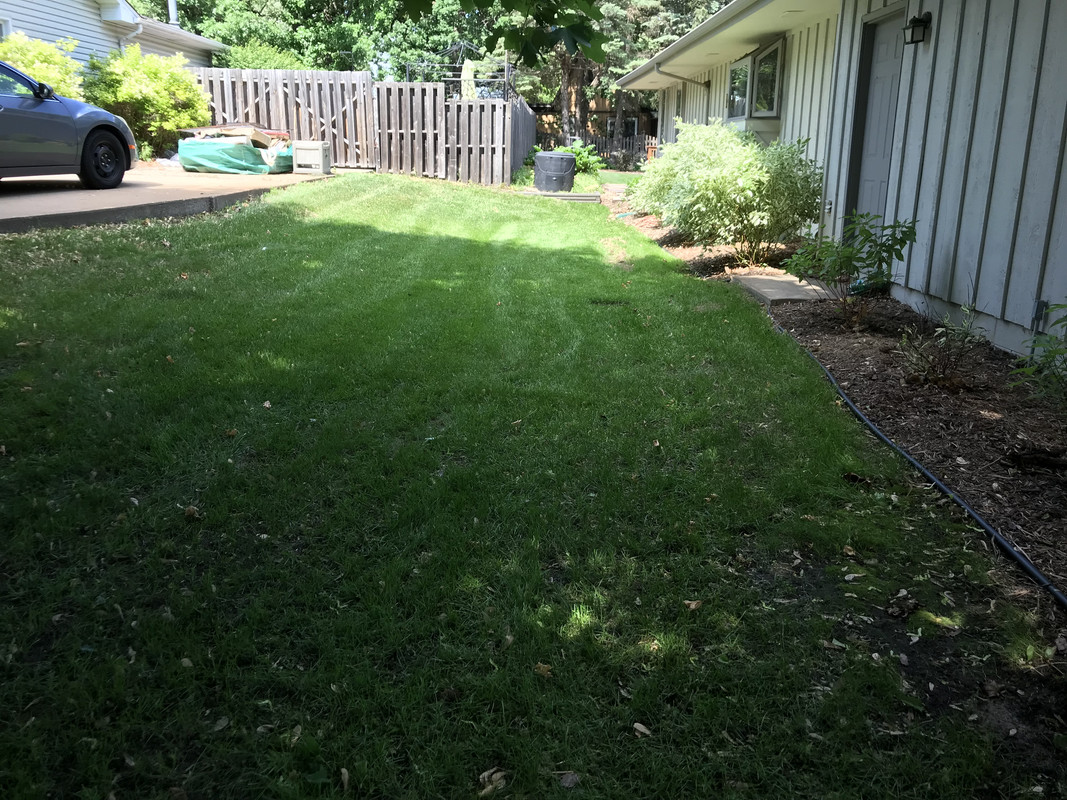 Side yard. I started to cut and spray my neighbors side for weeds since she wasn't taking care of it. This area has some challenges with dense shade from her Norway Maple.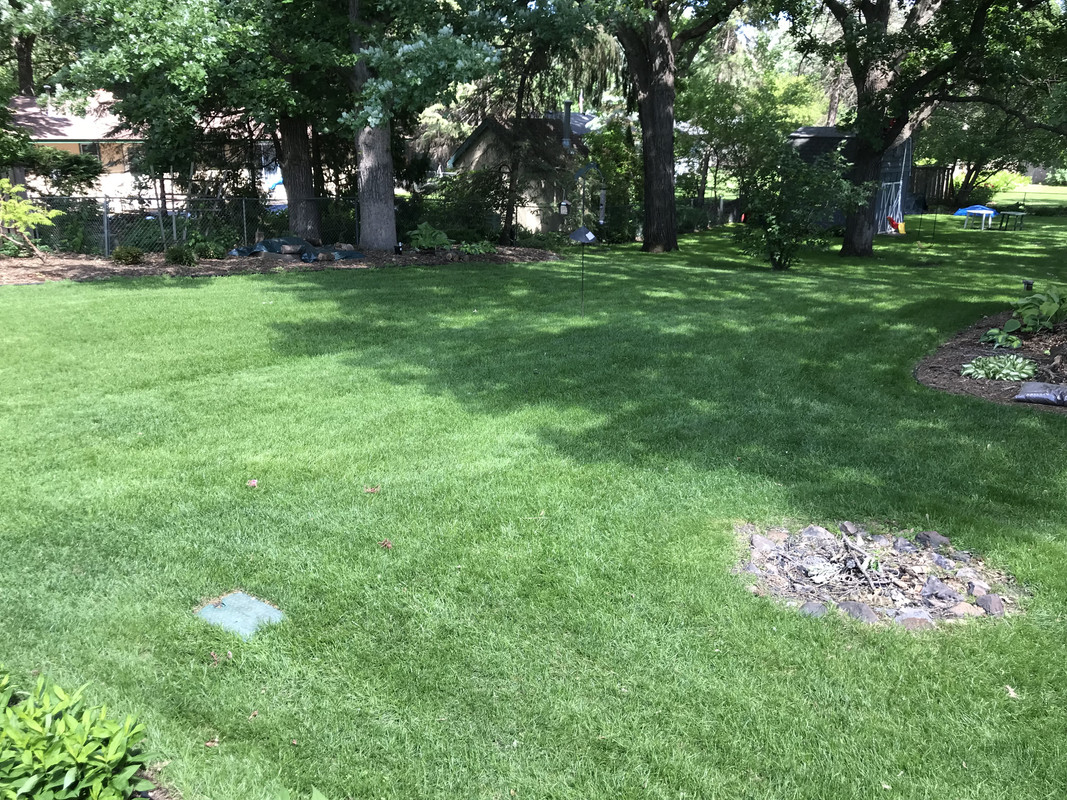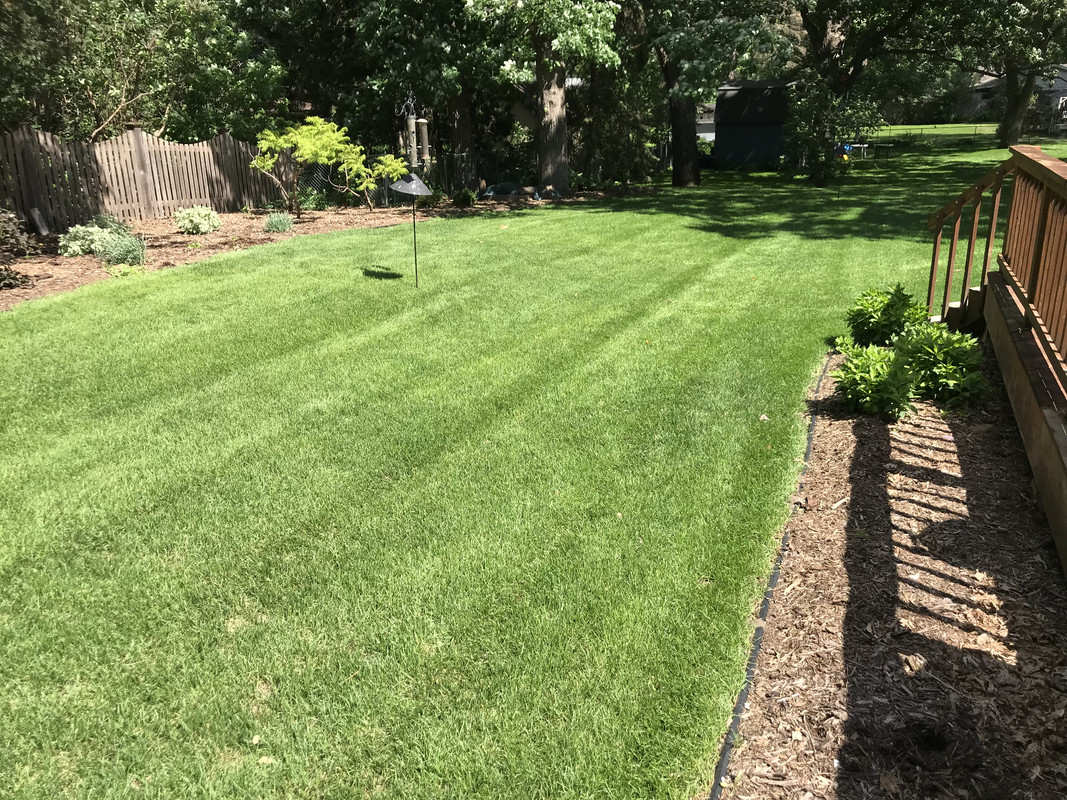 Back yard. Some of the grass close to where I was standing came back thinner this year, but I'm satisfied here. There is a lot of shade in the background from burr oaks. I lost a lot of perennials over the winter. I might put annuals in their place this year.
What I've done so far.
April 30 - pre-emergent Hi-Yield crabgrass preventer
May 20 - 3 bags Milorganite (~0.54 lbs N/M)
May 21 - spot spray weeds with Weed B Gon
Last cut was 2.5 inch. The previous cuts were at 3 when it was super hot.
Here is another picture of the front from last week.