28,000 sf TTTF / Poa A & T mix
Discussion Starter
·
#1
·
Beneficial Nematodes
:
Anyone else using them? (Last June was my first and results were good with treated areas absolutely devoid of the particular subterranean, root destroying insect pest I am battling.*)
Anyone raising your own? If so, care to share any tips - either for success or failure paths to avoid?
(Last year I ordered the "Guardian / Lawn Patrol" mix from Hydro-Gardens ( https://hydro-gardens.com/product/guardian-lawn-patrol-mix-1-million-5p385a/ ) at a cost of $12.60 / 1 million before shipping however;
this year, I am considering ordering from Arbico-Organics ( https://www.arbico-organics.com/product/omri-NemAttack-Pro-Sc-Beneficial-Nematodes/click-beetles-wireworms ) at a cost of $90 / 50 million
"Technically, "Guardian" is a sub strain of the Steinernematidae family, and "Lawn Patrol" is a sub strain of the Heterorhabditatid family."
"ARBICO Organics' NemAttack packs contain a strain of Steinernema carpocapsae beneficial nematodes"
*The Pest: what brought me to research beneficial nematodes were these little fellows:
WIREWORMS
In this instance, more than likely larvae of the click beetle although the larvae of a host of other insects look similar and they all feed on the roots of plants. Quite destructively.
Because the larvae move through the soil and root zone so rapidly, chemical controls are dismally INeffective. And, this is where beneficial nematodes really shine.
I first encohnterd these pests after taking a rather large delivery of top soil from a local farmer / supplier recommended to me by professional landscapers in my area. Of course, "correlation does not always equal causation" and today I found this fellow under a goose grass bunch I hand pulled and I am left wondering if the wild turkeys regularly foraging through our yard might not be bringing the larvae or their eggs into our yard, from elsewhere.
Doesn't really matter where they came from this year; they gots to Go!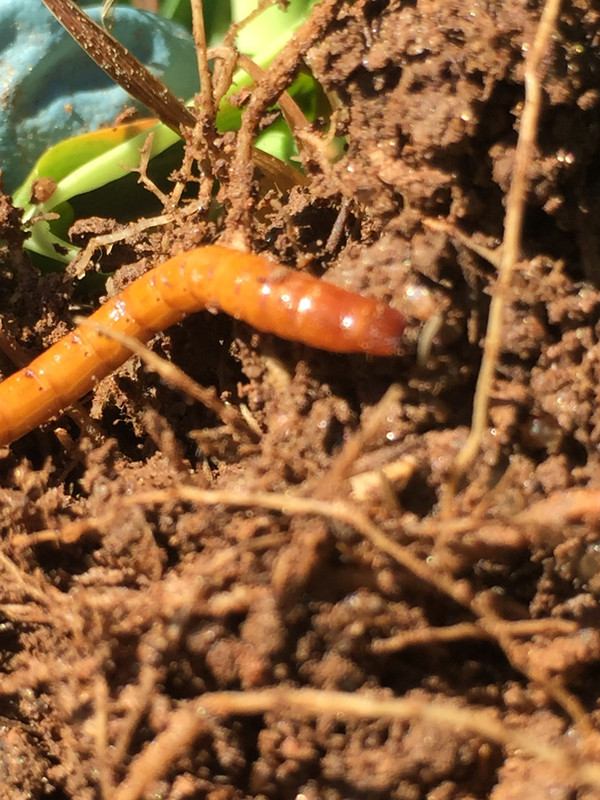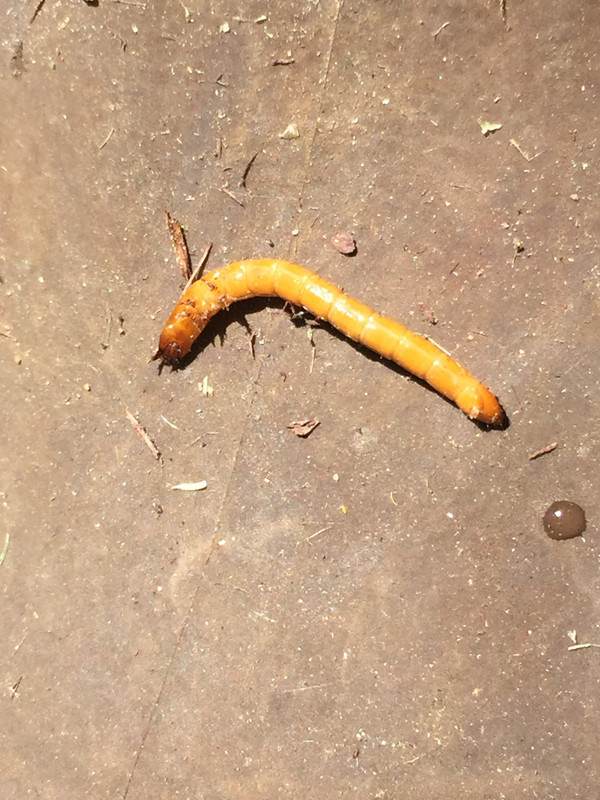 This link is to an excellent depiction of how beneficial nematodes "work" on root destroying Pest larvae (although the strain of nematode in this video is different from the two mentioned above, their MO's are all pretty much the same in their "search and destroy" of the enemy and target pests):
Biological control of Root-worm with entomopathogenic nematodes
: