I really wish I had taken more photos along the way. I'm generally a pretty regimented/organized person, so it's unlike me to not have taken photos at regular intervals. The photos I do have are actually quite terrible, too :-( I'll try to do better going forward.
Here's what I have:
Prep - Scalping/post kill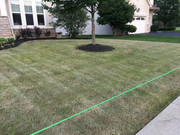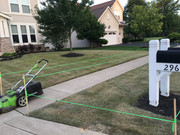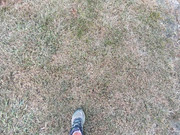 Day 50 - Right before a mow
Comparing my bright/light green color to neighbor's darker color (mature contractor's mix - side yard) and an under maintained HOA contractor's mix (back)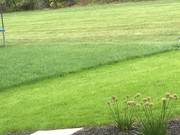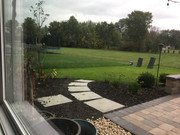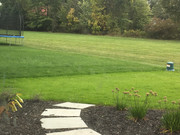 Day 57 - Last night, bad angle and at night
This looks better than it really is!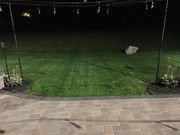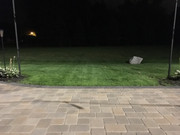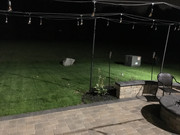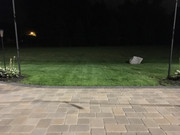 More to come - including the front and side yards (side yards are struggling a bit from over watering and lack of sun, I think).