Discussion Starter
·
#1
·
I want to know what you think of my plan. Is there anything you would do differently kind of deal as far as sprinkler head placement.
I am going to upgrade my system to an above ground system with as few hoses as possible.
Here is a pic of what I have planned out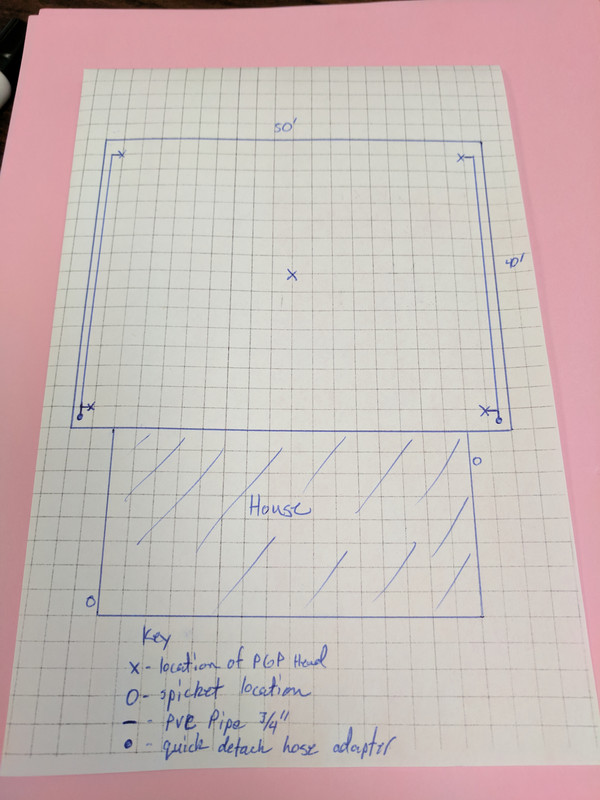 I am going to run pcv pipe above ground along the fence as shown. The sprinkler in the middle will still be run by a hose but I will connect it to the two heads on the left side of the yard. The heads on the left and middle will be run from one water spicket and the 2 on the right will be run from the other at the same time. I can only run 3 pgp heads at time time with my pressure and GPM supply from the spickets.
Couple of questions.
I can run at most 6 heads split between the 2 spickets at once. Would you change the layout at all? (Maybe to include another head)
Would you use a different head? Maybe the MP rotator?
My goal for all of this is to be able to leave my system out around the edge of the fence without the need to drag many hoses around. I plan on setting the it up the night before and running everything on a timer early in the morning and then putting up what few hoses I have for the day when I get up in the morning.