Discussion Starter
·
#1
·
Southeast Michigan lawn rotary mowed in the front and reel mowed in the back. Front was sodded in 2019 and has been overseeded with TTTF and KBG. Back was sodded in 2020 and reno'ed with KBG in 2022.
2021 journal: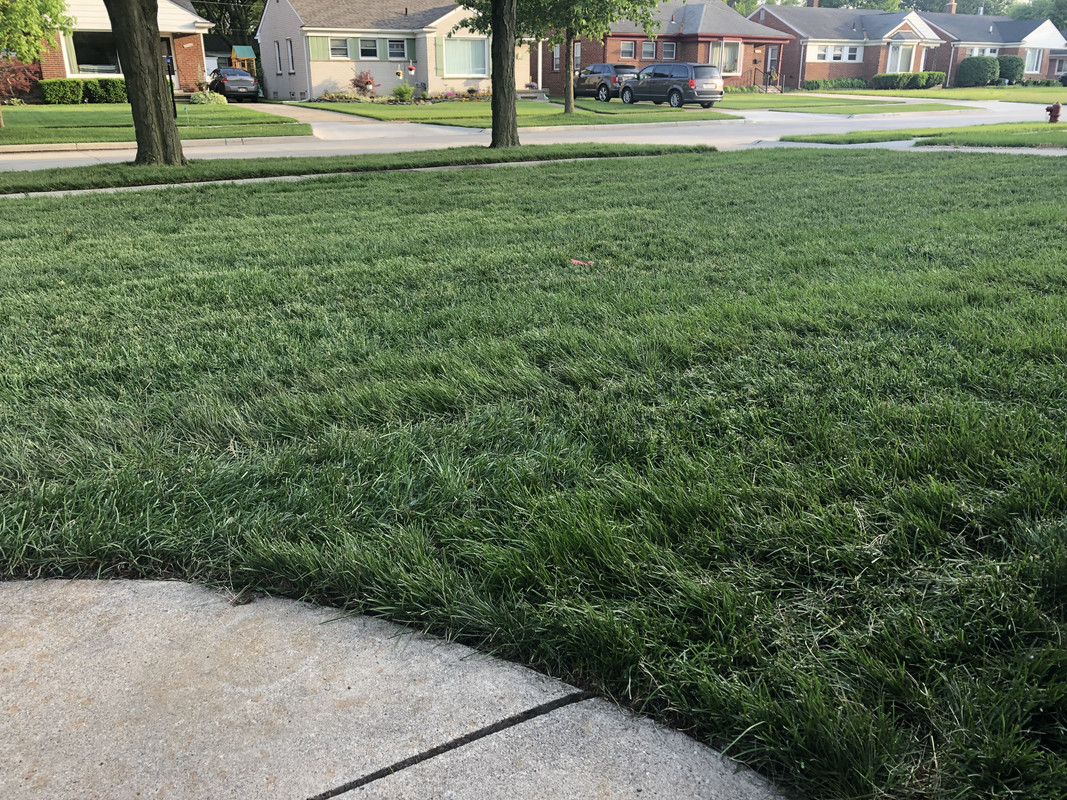 Hello everyone. Below are pictures of my front lawn, since I had sod put down in June 2019. I've come a long way from paying someone else to do it. I have a fertilizing company that has given me good results, but they don't apply it as often as some of you guys do. I plan on getting a sprinkler...

www.thelawnforum.com
2022 journals: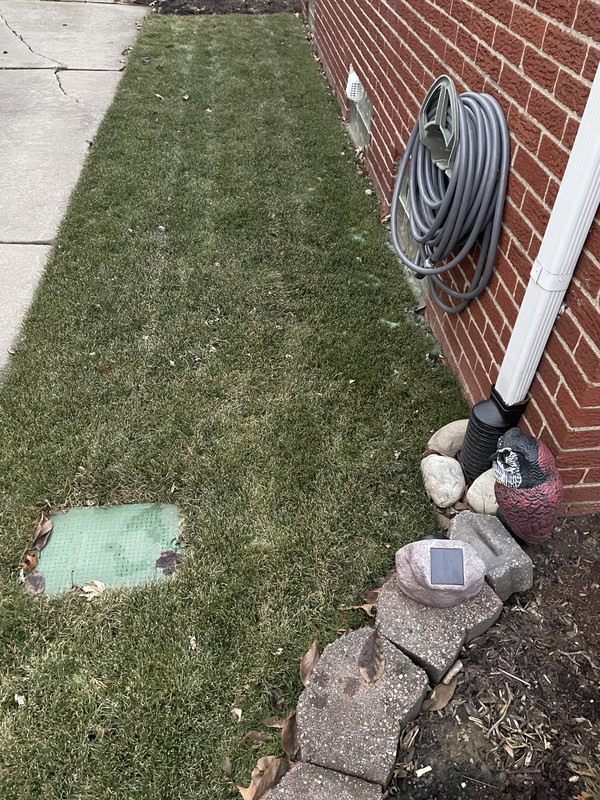 I got my final winterizing N app down, too. Used a homogeneous AMS/urea product, and aimed for around 0.25 lb N from AMS and 0.15 lb N from urea, but messed up in the front (see my journal for details).

www.thelawnforum.com
That will definitely melt. Trust me, I've been watching snow and melt cycles all of the past week. For the fert app, I'm more worried about the soil temp not coming back up. Currently at 29F / five day average 34F. The forecast looks decent this week so I'm not fretting too much. Your soil temp...

www.thelawnforum.com
2022 soil test: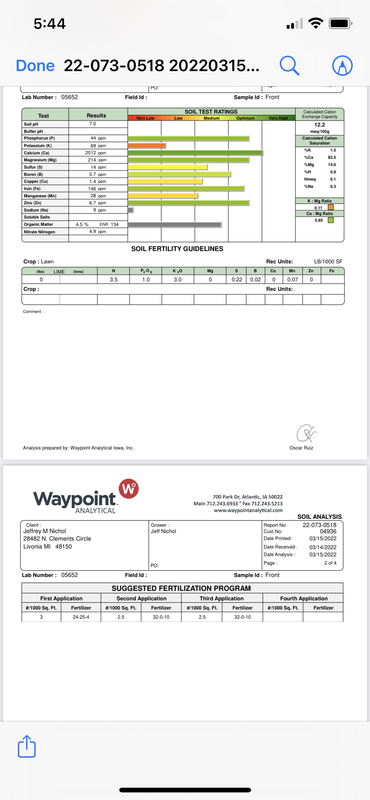 How does this look? A little help understanding this would be appreciated. Are the fertilizer recommendations valid?

www.thelawnforum.com
2023 goals:
Maintain last year's reno and work on better timed applications.
Increase NPK as per soil test results.
Add more micronutrients.
Stay on top of fungicides.
Work on back yard flowerbeds.
Plant more perennial flowers.
Reno the front yard.
Sand level the back yard.