Discussion Starter
·
#1
·
1st time poster long time lurker.
Need some help with a soil test for a centipede lawn in the midlands of South Carolina.
My lawn is 3,000 sq feet. The soil is red clay. I do 2 to 3 applications of Ringer fertilizer per year (no phosphorous). I try to stay close to 2 lbs of N per 1,000 per year. I cut it about 1 1/2 and mulch the clippings.
Questions
1. Centipede prefers a ph of 5.5. Should I do anything to try to lower it? From what I've read lowering is hard and expensive. They didn't recommend doing anything even on the sample that read 6.8.
2. Is the excess calcium in the soil an issue or just a fact of life with red clay?
3. Anything else that sticks out to the more knowledgeable folks?
Front Yard Soil Test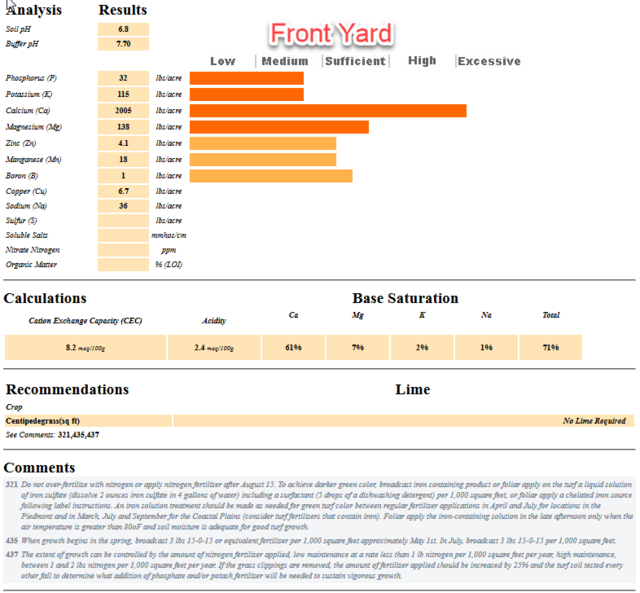 Back Yard Soil Test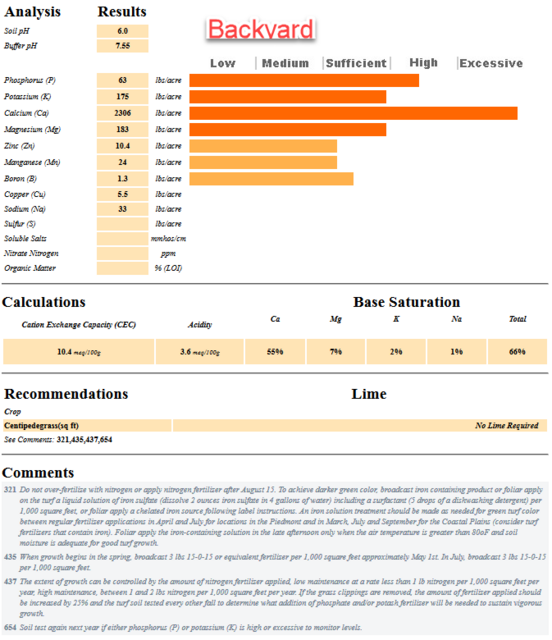 Pic of the front yard from last summer